Lasting Snow
Specs | Story | Cast | Playability | Troubleshooting | Pics | Downloads | Review | Links
Specs
Company: Katze
Release Date: 4/11/2003
Price: 6,800 yen
Platform: Windows 98/Me/2000/XP
Minimum System Requirements:

CPU: Pentium 166MHz (recommended Pentium 233MHz)
RAM: 64MB
HDD: 550MB free space
Video: 640x480 resolution or higher, high-color
Sound: DirectSound
Other: Requires CDROM and DirectX 8.1

Genre:ADV
Rating: 18+
Voice: Full voice (for all main characters)
Art: Kannagi Karuma
Scenerio: Wataribe Banri

Story
Souryou Academy is a prestigious private high school for boys that starts its term in September, like American schools. Many students commute to Souryou or live on campus in the dormitories.
It is the start of a new term, and Tokita Yuuki finally passes the entrance exam to Souryou, where his childhood friend Mitsui Takumi is attending. To be able to enter the same campus life as his sought-after friend is a dream for Yuuki; until their relations take a rapid change based on a turn of events...
Nishizuka Otoya has just finished summer vacation, where he worked at a beach club house. During this time he witnessed a boy trying to commit suicide, whom he saved. Now with summer vacation behind him, he enters Souryou for another year, and finds that Serizawa Shiki, the boy he had saved, is also attending. Otoya finds himself wanting to know the reasons behind Shiki's introverted attitude...
Asou Takayasu is a transfer student to Souryou from Kansai. He also worked at the beach club house during the summer, spending his free time playing fighting games at the local arcade. Never able to beat the scores of a DJ RYU, one day Takayasu meets him and drives him out. Now Takayasu finds himself meeting DJ RYU again after entering Souryou, where he is introduced to Otoya's friend, Hamana Ryuuusuke. His feelings for Ryuusuke start to change from rivalry to friendship, to more...
Three different stories weave together in a high school love story. What choices will they make, as their feelings start to grow, unable to be stopped like the falling of snow?
Cast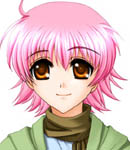 Tokita Yuuki
Height: 161 cm (5'3")
Weight: 49 kg (108 lbs)
Hobbies: Watching movies, plastic models

Tokita Yuuki (called "Yuki" by close friends) applied to Souryou to be reunited with his childhood friend, Mitsui Takumi. Because his family has moved frequently since he was young, Yuuki had a hard time making friends, until he befriended Takumi. To be able to be with him again, Yuuki worked hard to pass the entrance exam into Souryou, and commutes to school everyday. He's a bright and friendly person, who enjoys watching movies (and crying at them when he can get away with it), putting together plastic models, animals, and sweets. He is not tech-savvy at all, which Takumi often finds amusing. Seiyuu: Miyata Kouki.
Mitsui Takumi
Height: 170 cm (5'7")
Weight: 57 kg (126 lbs)
Hobbies: Online gaming, tennis

Mitsui Takumi (affectionally called "Taku-chan" by Yuuki) is in the advanced science and mathematics division at Souryou, and he lives on campus in the dorms. His grandfather, father, and older brother are all doctors, so he studies to become a doctor as well. He is very tech-savvy and enjoys online gaming and fancy cell phones. He also enjoys playing tennis, listening to classical music, and has a great appreciation for coffee. Seiyuu: Suzuki Chihiro.
Additional spoiler info for the Yuuki and Takumi Route (highlight to read): Takumi's family becomes involved in a malpractice accusation at the hospital, such as rewriting clinical records regarding drug dosing mistakes. Because of the scandal, many of Takumi's classmates turn on him, and he becomes withdrawn to his dorm, not wanting to see anyone. Yuuki continues to try to comfort him, but then Takumi decides to push Yuuki away by violating his body--though he feels guilty about hurting him, he believes it is for his best. Yuuki, hurt by Takumi's actions, continues to have feelings for him, and they finally grow to have mutual feelings for each other. However, not long after Yuuki finds that his family is to move again, to Hokkaido, and he must leave Takumi behind again. Takumi choses to follow Yuuki, and shows up in Hokkaido on Christmas to be with him.
Nishizuka Otoya
Height: 172 cm (5'8")
Weight: 59 kg (130 lbs)
Hobbies: Reading manga

Nishizuka Otoya is a senior at Souryou. Hamana Ryuusuke (whom he calls "Ryuu") is his childhood friend, and he is called "Oto" by him. During summer vacation, he worked at a clubhouse on the beach with Asou Takayasu, and would enjoy playing the fighting game Limit Breaker ("Rimibure" for short) with him at Trafalgar, the local arcade. During his time working on the beach, he also encountered a boy who was trying to commit suicide, Serizawa Shiki, and saved him. At the start of the school year, he is reunited with Shiki, who has transfered to Souryou. He is an over-all nice guy, and has many friends. He lives with his parents and younger sister, Haruna, and commutes to school. He enjoys reading manga (particularly from the publication "Weekly Comic Seiron"), shooting hoops, and playing Rimibure in his free time, and his week point is academics. Seiyuu: Yoshino Hiroyuki.
Serizawa Shiki
Height: 159 cm (5'3")
Weight: 47 kg (104 lbs)
Hobbies: Reading, tropical fish

Serizawa Shiki is a first-time student at Souryou, entering the school after a rough summer vacation in which he tried to commit suicide, but was stopped by Otoya. They reunite at school, but Shiki does not remember him from that time. He is very introverted and passive due to family problems, and because of his introverted character he is the object of bullying at school. He loves to read, and will read books on any subject, making his reading choices very random. He also loves tropical fish, but because he is not allowed to keep a fishtank at home, he frequently goes to the fish shop to watch the fish. Seiyuu: Sakurai Takahiro.
Additional spoiler info for the Otoya and Shiki Route (highlight to read): Shiki is an only child who is emotionally mistreated by his mother. His mother only cares about his father, and gave birth to him only as a means to further gain his father's love. She frequently slaps him, and became enraged when Shiki's father went out to the movies with him instead of with her. Because he exists only as his "mother's tool," Shiki is extremely introverted, and had even attempted suicide (which Otoya stopped). Because he is the quiet "nerd" of the class, he is also frequently bullied at school; once by some guys Takayasu had asked to bully him after he grew jealous of Otoya going to the Summer Festival with Shiki, and other time by an unknown assailant after the Cultural Festival, who left him bound up in packing tape outside. After this event, Otoya takes him into his home to take care of him. Slowly, he begins to build trust in Otoya and admit to him about his family situation, and gradually grows strength from Otoya's feelings for him, so that he is able to stand up to his mother.
Asou Takayasu
Height: 165 cm (5'5")
Weight: 53 kg (117 lbs)
Hobbies: Fighting games, cats

Asou Takayasu transfers to Souryou from Kansai (and naturally, speaks with a Kansai dialect), and stays in the dorms. He is a very energetic person, but also very jealous and selfish. He worked with Otoya at a beach clubhouse during the summer, and would go to play the fighting game "Limit Breaker" with him at the local arcade Trafalgar. There he met "DJ RYU", the player with scores he could never beat, and he drives him out of the arcade. Upon entering Souryou, Takayasu finds that "DJ RYU" is Hamana Ryuusuke, Otoya's friend. He likes going to the movies and playing games at the arcade as well as online games. He also loves cats, and has a pet cat named Cube whom he adores (he even uses "CUBE" as his arcade score input name), but he was unable to bring Cube with him since the dormitory does not allow pets. Seiyuu: Suyama Akio.
Hamana Ryuusuke
Height: 178 cm (5'10")
Weight: 65 kg (143 lbs)
Hobbies: Video games, music

Hamana Ryuusuke is a senior at Souryou and in the same class with Otoya, his childhood friend. His parents are divorced, and he lives with his mother and younger brothers, and since they could not afford to send him to the school, he qualified to attend on a scholarship. He is in the broadcasting department at school, and he loves DJing and is persuing becoming a pro DJ. He also loves playing video games, such as "Limit Breaker 3" where he holds the top scores, and music games. He is a very hardworking individual who balances many responsibilities while continuing to be friendly to those around him. Seiyuu: Morikawa Toshiyuki.
Additional spoiler info for the Takayasu and Ryuusuke Route (highlight to read): Takayasu has a major complex about defeating Ryuusuke, and initially "befriends" him with this thought in mind, even asking him to go to the Summer Festival with him. However, when Takayasu sees Otoya with Shiki there, he gets jealous and asks some classmates to beat up Shiki. Otoya confronts Takayasu about it. Ryuusuke also confronts Takayasu and asks if it is true but says it is because he is concerned about Takayasu, that he would do such a thing. Takayasu becomes moved by Ryuusuke's concern, and makes amends with everyone. He then becomes friends with Ryuusuke, and goes to Ryuusuke's DJ events. When Ryuusuke announces as a club event that he is going to go pro, Takayasu becomes upset, because he does not want Ryuusuke to leave Souryou and move into the metropolitan area. However, Ryuusuke goes to pursue his dream, and Takayasu sulks about only being able to see him when he has events in the area. When Takayasu hears from Otoya that Ryuusuke is having a hard time getting by because he is trying to support himself as well as continue to help his family, he decides to "sell himself" for money to help--and his intentions become known to Ryuusuke, who gets angry and cuts off contact with him. Takayasu continues to try to find Ryuuusuke to set things right, and eventually they reconcile and Ryuusuke cancels his label and returns to Souryou to be with him.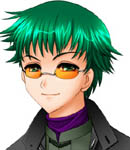 Ishiwata Kaoru
Height: 176 cm (5'5")
Weight: Secret
Hobbies: Tennis, video games

Ishiwata Kaoru is also a member of the advanced science and mathematics division at Souryou, and is Takumi's classmate. They have been going to Souryou together for many years and are good friends, and they often play tennis with each other. He is a very cheerful and sociable person, and is good at a variety of things. He likes playing internet games and dancing games, and also considers himself fashionable. Seiyuu: Umezu Hideyuki.
Playability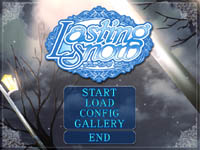 Lasting Snow is an ADV game, but allows rather than following one story focused around a single main character, it is split into three shorter stories that have a different protagonist. At the beginning of the game, the player chooses from Tokita Yuuki, Nishizuka Otoya, or Asou Takayasu as the main character, and on each of their routes is a limited amount of pairings and endings available.
The game isn't too complex; gameplay within a route consists of following the story in a day-by-day fashion from September to December, choosing which characters to visit each day, and selecting from different dialogue options that can change the direction of the story. The game is not very long to complete a given character path, either. It is not too difficult to capture the majority of CGs without the aid of a guide as well, since there is a very limited amount of endings on one route, and you mainly just need to focus on always visiting a given character from the Map Select screens. However, the use of a guide is probably still needed to capture all 83 CGs in the game.
The game plays in 640x480 resolution, and can be set to either a full-screen or window mode. There are many configuration options available, such as message speed, different volume toggles for voice, sound effects, and music, and different available text-skipping modes. Even settings such as font or button controls may be set within the options setting from the File menu. The save feature is very impressive, with 99 save slots available and 1 auto-save, and you can even input a name for your save.
The Gallery section has three modes: CG Mode, BGM Mode, and Recollection. In the CG Mode, all of the CGs are organized into different albums based on the protagonist (Yuuki, Otoya, or Takayasu). The BGM Mode allows you to play any of the music used within the game. In the Recollection section, all major character events are able to be replayed, and are again organized by protagonist.
Troubleshooting
Lasting Snow has a correction patch released by Katze. Make sure to apply this patch first thing after you install the game to avoid any unnecessary issues.
As far as technical issues, I found no problems playing Lasting Snow on a Windows XP machine with the default non-unicode language set to Japanese language and the correction patch applied.
AGTH Compatibility - Lasting Snow is completely compatible with Anime Games Text Hooker. You must change the text speed to maximum to avoid repeated characters: to do this, go up to File (F) at the top of the window, then down to Options (C), and on the first tab, slide the first slider all the way to the left. Select "0x0044A699 GetTextExtentPoint32A" thread; the other threads will capture the character's name along with the text and Atlas will try translating the name into the sentence; by using this thread, only the dialogue is hooked and not the speaker's name, fixing this problem (the speaker's name can still be found on "0x0044ACFE GetTextExtentPoint32A" if you need to view it, however note it will capture the name twice). Options are hooked on "0x0044A3CC GetTextExtentPoint32A" but repeated (you'll have to copy them into Atlas manually to read the option selections properly). Optionally, you can add /w44A699 parameter to automatically select the dialogue capture thread by default.
Pics
Downloads
Lasting Snow Capture Guide - A capture guide in English made by myself for getting all the CGs in the game.
Lasting Snow Full CG Capture Save File - A save file that unlocks all the CGs in the game.
Lasting Snow Version 1.01 Patch [994 KB] - An update patch for the game.
Lasting Snow Wallpaper (640x480) - Official Lasting Snow wallpaper from Katze's now-dead website in 800x600 resolution.
Lasting Snow Wallpaper (800x600) - Official Lasting Snow wallpaper from Katze's now-dead website in 800x600 resolution.
Lasting Snow Wallpaper (1024x768) - Official Lasting Snow wallpaper from Katze's now-dead website in 1024x768 resolution.
Lasting Snow Wallpaper (1280x960) - Official Lasting Snow wallpaper from Katze's now-dead website in 1280x960 resolution.
Lasting Snow Wallpaper (1280x1024) - Official Lasting Snow wallpaper from Katze's now-dead website in 1280x1024 resolution.
Review
After receiving a very cute virtual Christmas card featuring art from Lasting Snow, I thought it looked like a good little game to get me through the winter season. It's a nice little ADV from Katze, and unfortunately their only release, since Witch (Katze's parent company) went out of business.
There were several things that caught my initial interest in this game: For one, I was always quite impressed with the art. The game features very nice art, in more of a "cutesy" bishounen design and with bright, vibrant colors. However, I was not just impressed with the CG quality, but the game also did a nice job on the character stills, with some great poses and expressions that really bring the characters to life. The game also did a nice job on using backgrounds to express the character's personalities, by including little details such as recognizable movie and anime posters on bedroom walls.
Another thing that caught my interest was that the game had more than one protagonist, offering three different main characters to chose from. This is very rare, since the majority of games feature one set main character. Having a collection of three short stories played from different characters is a bit refreshing for this genre. The only downfall is that each path has a fixed "main" coupling with perhaps only one or two possible other endings, which may leave you wishing that other characters could be paired up.
Also, the game looked like it had good angst-potential on the plotlines, something which I personally like a bit of in a storyline to keep it from being overly sugary. The storylines in Lasting Snow definitely have a fair amount of angst, though overall the stories weren't overly impressive. Sometimes events felt sudden, tended to be a bit over-the-top or to extremes, or didn't seem to flow well with the given characterization of a character. Also, it felt like an awful lot of time was spent on mundane things (like constant scenes simply talking about what foods are being ordered in the cafeteria) when something more lucrative could be going on between the characters. Of the three stories, I personally found Otoya and Shiki's to be the best blend of angst and romance, with events progressing at a natural pace and nothing happening that seems unbelievable of the characters, which I felt on the other two routes. Overall I found the story of Lasting Snow about average; not bad, but nothing amazing.
The game was also nice for a quick play and did not leave me ripping my hair out trying to unlock everything; it was pretty straight-forward with the use of a good capture guide. You won't have to sign away all your free time for the next year to complete this game; and additionally, since it is more like three separate stories, you could play one and come back to the game later to play another without worries of what was going on. Also, it featured one of the most user-friendly save systems I've found yet: 99 save slots with one auto-save (in case of an unexpected crash), plus you can label each of your saves. Normally when I play a game I have to keep track in a notebook all my saves, so I know what day and route each save correlates to, but this eliminated the need for that; I could simply label a save something like "Otoya-Taka 10/03" and quickly see the route and day where I left off.
Regarding adult content in the game, there were several scenes per main pairing (and a few for some other pairings), and the art is nicely done, but the scenes themselves are very short, not featuring a lot of voice work and no sound effects. For someone interested in playing BL games mainly for the sex, Lasting Snow would probably be a bit of a disappointment. Much more time was spent on the characters outside of the bedroom than inside it.
Overall, I think this is a good play for anyone that likes their bishounen on the cuter side and wants a school romance with a dash of angst. Since the game features different main characters, it adds a little variety to the typical ADV style of a single protagonist character. Additionally, it is a quick play with the feel of three short stories, so it does not take a large commitment to complete. You won't find an earth-shattering story or amazing sex scenes, but you will find some very nice cute-and-angsty boy romance, in a quick and entertaining play.
Links
Katze's Official Lasting Snow Site (Japanese) [Internet Archive] - Katze's official site (http://www.witch.gr.jp/katze/) has gone down and now the only way to access it is via Internet Archive. (Information on this game may still be found at Getchu and Game-Style).
Herzlich willkommen! (Japanese) - Personal website of Kannagi Karuma, the artist of Lasting Snow.
alternative (Japanese) - Personal website of Wataribe Banri, the scenerio writer of Lasting Snow.
Kouryakuno Yakata's Lasting Snow Capture Guide (Japanese) - A CG and ending capture guide for Lasting Snow.
Jete Veux's Lasting Snow Capture Guide (Japanese) - A CG and ending capture guide for Lasting Snow. My personal recommendation, it is much more complete than Kouryakuno Yakata's guide.
---
Disclaimer: All written text and capture guides © Boys' Love Games Headquarters. All pictures and downloads are copyright of their respective companies and artists and are for promotional use only. I am in no way claiming the art as my own, nor am I trying to infringe upon the company's rights. I am trying to promote these games by allowing a foreign audience to see some artwork from the game.